Small Businesses Can Mitigate the Effects of Crisis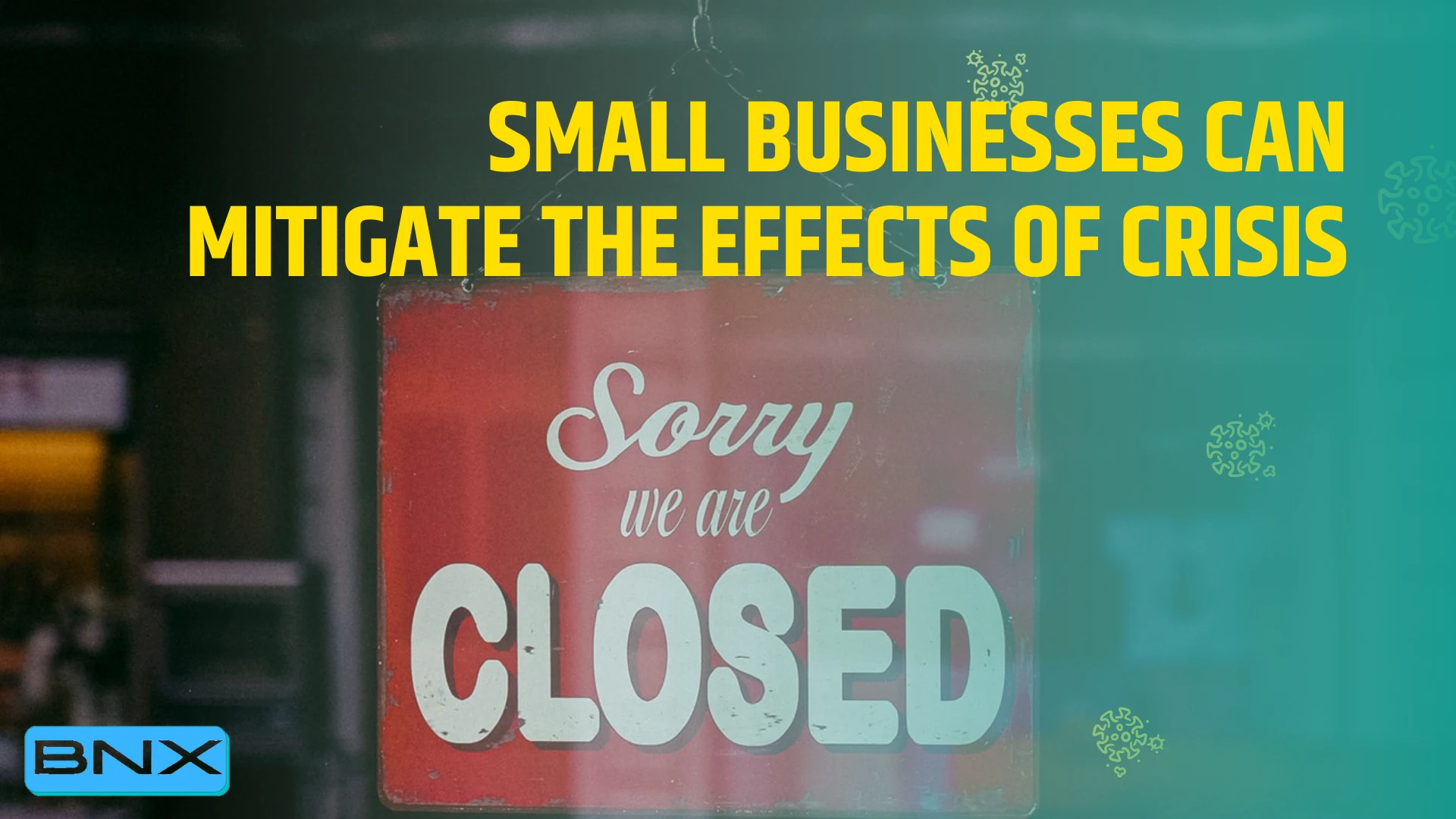 The impact of the pandemic on small businesses, the backbone of the US economy, has been brutal. Three actions you can take to ensure your business is in the best position to battle the crisis include:
Practice Safety First
Ensure that you, your family, employees, and their families are safe. This may include temporarily shutting down your business or preparing your workplace for a decease outbreak to prevent the spread of the virus. Follow the CDC recommended tips to mitigate risk, protect employees, and support customers. Establish remote working options, reduce meetings, travel, and allow employees flexible working hours.
Monitor for Additional Relief Assistance
Until recently, the federal and local governments, along with several other organizations, offered relief packages for small businesses. Look for emergency small business lending program and other relief programs run by government for financial stability.
Secure Liquidity
Small businesses are particularly vulnerable to cash flow problems and will most likely burn through available cash. This is the time to conserve cash and set priorities. If the impact of the pandemic has caused a revenue decrease, a squeeze in working capital, and a shift from long-term planning to short-term focus, making a data-driven decision becomes important. Having an expert accounting team or a part-time CFO as a sounding board ensures that you're able to respond appropriately to survive the present challenges. Outside experts can help you in gaining a better understanding of your financial models and help mitigate your financial instability.