Boost Your CAD Business Efficiency with Support from AV Management Services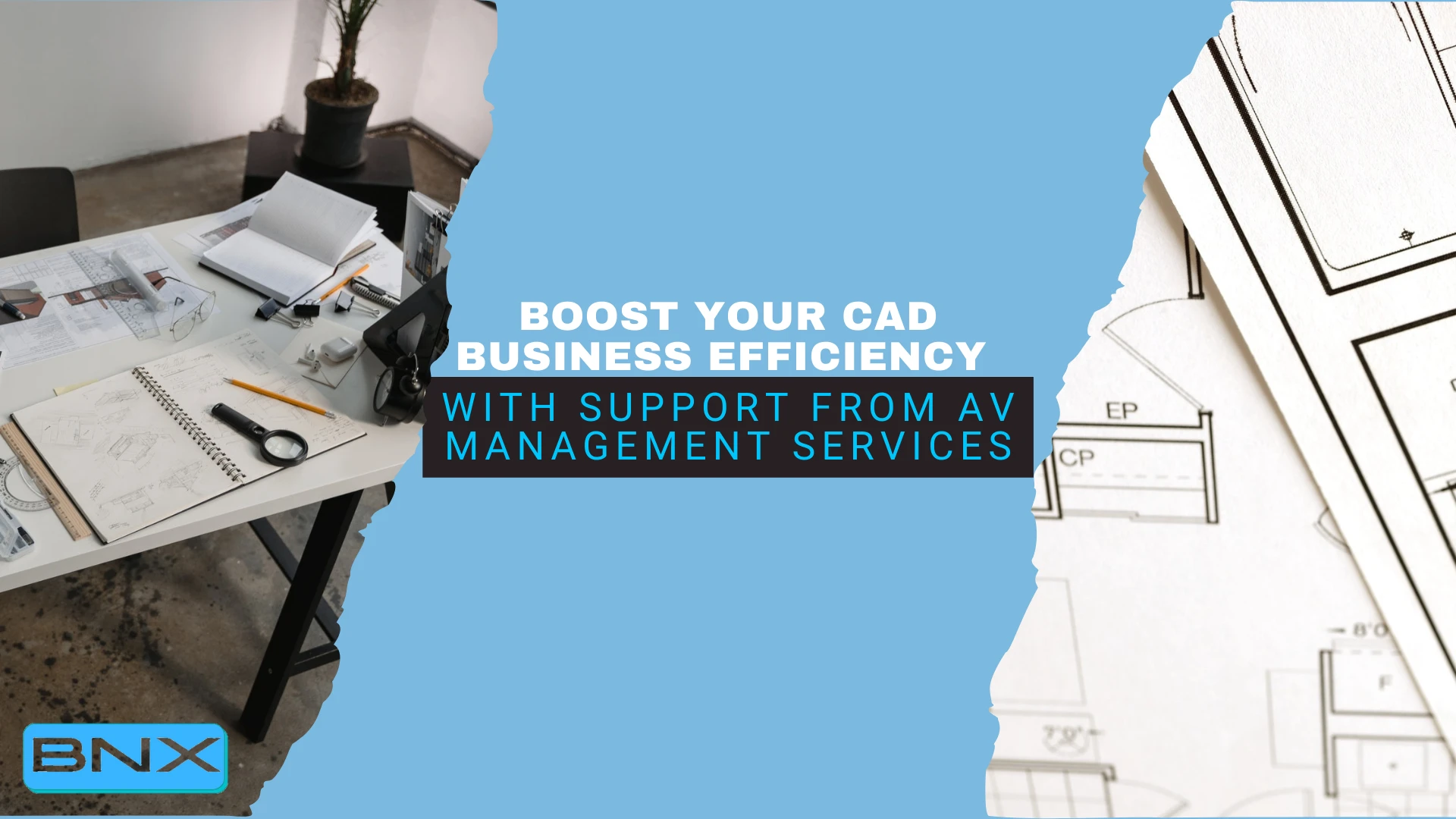 AV businesses and startups providing CAD services depend on quality drawings able to communicate efficiently. The format of these drawings matters, for example, there are different uses for paper drawings and for high-caliber digital formats.
From making complex software systems and technical equipment accessible, to contributing to cost efficiencies, AV management services bring expertise and infrastructure to small businesses and startups, without the expenses of in-house operations. This is especially significant now, when businesses are exploring sustainability and growth prospects. According to a report by Avixa, managed AV service providers are increasingly testing products, tools, and delivery models, allowing them to respond to customers' new demands.
Businesses can benefit from harnessing efficient AV management services in multiple ways:
Augment resources when needed
AV management services can function as trusted resources for a business because they have relevant infrastructure in place. This allows businesses to augment their existing resources as and when needed, without investing money and time into it.
Implement proven expertise for business growth
Services that provide AV management bring proven experience and expertise in the form of trained professionals. This allows businesses to receive valuable insights without hiring expensive resources. The costs of hiring and training in-house can be expensive enough to cause businesses to do away with high-level business expertise and guidance altogether.
Access high-expertise level CAD drawings
CAD drawings need infrastructure that is current and capable of tackling modifications and arbitrations, if required. At a time when most clients of small businesses and startups are adapting to a COVID-19 enforced landscape, AV integrators, consultants, and vendors need to pivot to ensure business growth. High-quality CAD drawings are central to a comprehensive AV CAD services experience. Managed AV service providers can provide drawings that are not just high caliber, but also customized to client requirements.
Choosing to outsource
The need to upgrade in-house capabilities can translate into heavy investments of cost and time, both of which are a challenge for a startup or a small-sized business with limited financial capabilities. More importantly, these are not one-time investments; in-house capabilities must be regularly monitored to test efficiencies, frequently upgraded to meet trending client needs, and scalable to keep pace with the business growth. According to an AVNetwork report, technology managers are increasingly required to contribute to business outcomes; they need to access information on how AV deployments are performing. Given the expenses involved, accessing AV managed services for outsourced CAD drawings can be dependable and cost effective.