3 Reasons Why Professional Bookkeeping is Right for Your Holiday Services Startup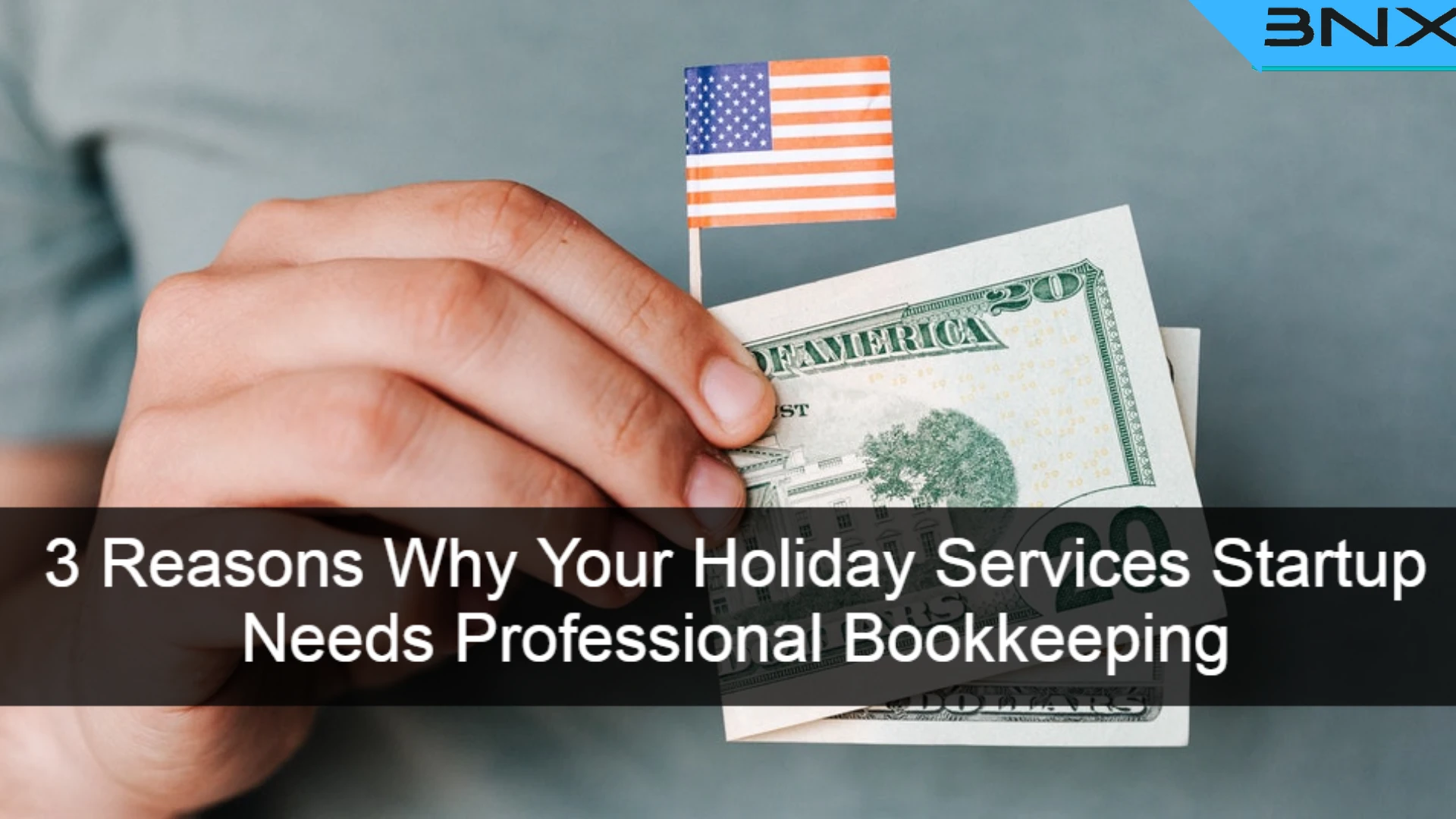 Efficient bookkeeping is the backbone of a strong business. However, bookkeeping is detail-intensive and time-consuming; it can be difficult for a startup operating with limited resources to ensure updated books. This is especially true for holiday services startups that deal with numbers: guests, their travel, lodging, and boarding needs, etc. all of which add up in terms of numbers and figures. Higher the transaction details, greater the need for diligent bookkeeping.
A professional bookkeeping service provider can bridge this gap in these three ways:
Thorough Tracking
Holiday services can witness high volumes of transactions or low, depending on the season. For a startup though, maintaining records for peak-season registrations can become tedious. With many startup owners also doing DIY bookkeeping, it is likely some transactions simply slip through as they juggle record keeping tasks and new business follow-up.
Professional bookkeeping prevents this from happening. Professional automated systems and configured software can ensure data entry for transactions and registrations is thorough, invoices are accurate and timely, not missing any details, and that bank transactions are recorded diligently. Thorough tracking translates into stable financials and a smoother tax filing time.
This may sound basic, but reconciliation is fundamental to good bookkeeping; account reconciliation is a confirmation that the money spent by a business is equal to the money that is leaving the account. Ensuring there is no discrepancy in the two figures helps arrest errors in the company's financial statement. Thus, it also helps stem any chances of fraud or fraudulent activity.
Customer invoices, collections, credit cards, and bank accounts are some examples where reconciling can be carried out. It is best to leave this to a professional bookkeeper because reconciling is a time-consuming job and can eat into precious business-building time for startups.
Organized Operations and Financials
Whether it is payroll processing or managing accounts receivable and payable, it is easy to slip up when a single person who also promotes the business, does all of this. Most startups are bootstrapped and must keep a sharp eye on the money; most business decisions are based on how well the owners know their business.
Professional bookkeeping takes the load off the owners, ensures shifting of manual work to customized software, and providing them with insightful reports and research data that drive informed decision-making for the business. A professional bookkeeping service provider ensures results that are reliable, error-free, and timely. Also, they provide flexibility, allowing you to utilize their resources and scale back in times when business slacks.